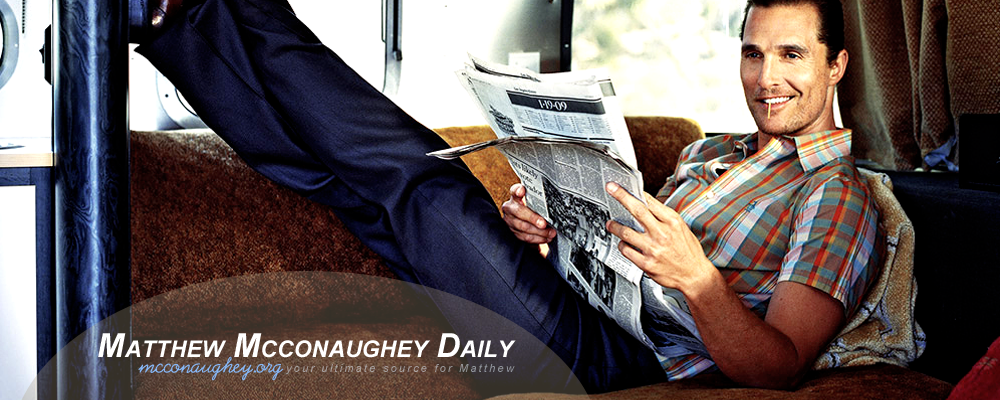 SITE INFOS
Online Since: September 2014
Webmiss: Aline and Susu
Hosted by: Fans-Planet.com
Contact: [email protected]
Theme: Version 1.0 by Kaci
CURRENT PROJECTS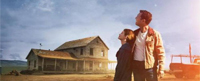 Interstellar – Matthew as Cooper
Release date: November 7, 2014 (USA)
Director: Christopher Nolan
"A group of explorers make use of a newly discovered wormhole to surpass the limitations on human space travel and conquer the vast distances involved in an interstellar voyage."
IMDB | Photos | Trailer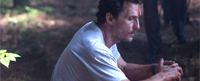 The Sea of Trees – Matthew as Arthur Brennan
Release date: 2015
Director: Gus Van Sant
"A suicidal American befriends a Japanese man lost in a forest near Mt. Fuji and the two search for a way out."
IMDB | Photos | Trailer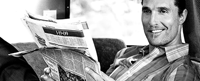 Kubo and the Two Strings – Matthew as ?? (voice)
Release date: 2016
Director: Travis Knight
"Kubo lives a quiet, normal life in a small shoreside village until a spirit from the past turns his life upside down by re-igniting an age-old vendetta."
IMDB |Photos | Trailer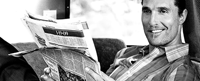 The Free State of Jones – Matthew as Newton Knight
Release date: 2016
Director: —
"A true story set against the Civil War and Reconstruction."
IMDB |Photos | Trailer
OFFICIAL LINKS
Twiiter • WhoSay • Facebook
Tweets by @McConaughey
SUPPORT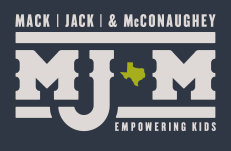 ELITE & TOP AFFILIATES






DISCLAIMER
This website is not affiliated to the actor, his accessors, relatives, projects, etc. It's only a fansite, made by fans to fans. We don't have any kind of contact with Matthew. Everything you find here has the copyrights to the respectives owners. Any copyright violation isn't intentional.
If you wish to see pictures or content on this website removed, please contact us and specify which ones. Allow time to remove these before taking any further action.
Don't copy any content of the website without crediting it. Thank you!
Matthew in New Orleans
Matthew is in Louisiana as he prepares to shoot the upcoming flick "The Free State Of Jones", about Newton Knight, the leader of a band of Confederate deserters during the 1800s.

2014 Oscar winners to present this year
On February 22, Cate Blanchett, Jared Leto, Matthew McConaughey and Lupita Nyong'o will return to the stage at the Dolby Theatre in Hollywood to present awards to their successors.
In 2014, Blanchett took home a statuette for her performance in Woody Allen's Blue Jasmine.
Matthew McConaughey and Jared Leto, meanwhile, claimed the awards for best actor and Best Supporting Actor, respectively, for their roles in Dallas Buyers Club.
Lupita Nyong'o won the award for Best Supporting Actress through her performance in 12 Years a Slave.
To be hosted by former How I Met Y
Matthew McConaughey to give commencement address in Houston
Texas native and Academy Award winner Matthew McConaughey will give the University of Houston's inaugural universitywide commencement address at TDECU Stadium on May 15.
Nearly 5,000 students will attend the ceremony in the recently completed stadium, UH said.
Last summer, UH sold the naming rights for its new stadium to Lake Jackson-based Texas Dow Employees Credit Union. The 10-year, $15 million-deal is the third most lucrative among NCAA stadiums.
"We are delighted and honored that Matthew McConaughey has agreed to give the first commencement address in our beautiful new football stadium," UH President Renu Khator said in the university's announcement, noting that McConaughey's father, "Big Jim" McConaughey, once played college football at UH.
UH also noted that McConaughey's philanthropic and humanitarian work aligns with the university's mission. His jk livin Foundation — shorthand for "just keep living" — is dedicated to empowering high school students to lead active lives and make healthy choices.
The foundation serves more than 2,000 students at 24 programs in California, Texas, Louisiana and Washington, D.C.
Securing McConaughey as commencement speaker comes shortly after other high-profile news for UH.
Earlier this month, UH won a bid to lead one of two Texas consortiums that will receive national funds to study how to prevent future catastrophes, such as the 2010 Deepwater Horizon disaster. The grant is a major step for UH, which has been trying to reach top-tier status.
Matthew McConaughey In Step With 'Born To Run'
Matthew McConaughey has become attached to star in a Matthew Michael Carnahan-scripted adaptation of Christopher McDougall's best-selling book, Born To Run: A Hidden Tribe, Super Athletes, And The Greatest Race The World Has Never Seen. The film is being mobilized by Di Bonaventura Pictures, Outlaw Productions and LD Entertainment. The latter is financing, and Mickey Liddell, Deb Newmyer and Lorenzo di Bonaventura are producing.
The book told the story of how an award-winning journalist and often-injured runner headed for Mexico's isolated, deadly Copper Canyons to find out how the blissful Tarahumara Indians honed the ability to run hundreds of miles without rest or injury. He tags along to discover their secrets and takes readers from Harvard science labs to sun-baked valleys and freezing peaks across North America, where ever-growing numbers of ultra-runners are pushing their bodies to the limit. This led to a climactic race in the Copper Canyons that pitted America's best ultra-runners against the tribe.
The book spent 178 weeks on the NYT Bestseller list and is still selling 10,000 copies a month. It ignited the 'barefoot running movement," one of the most influential exercise innovations of the past decade and the catalyst for a new $2 billion industry in "barefoot-style" shoes. The book's a bestseller in 12 countries and sold 2 million copies in the U.S. and half that around the world.
It's another unexpected choice for McConaughey, who totally turned his career around doing indie films from Mud to Killer Joe to Dallas Buyers Club and HBO's True Detective. He most recently wrapped Gus Van Sant's The Sea Of Trees, and next stars for director Gary Ross in The Free State Of Jones, which was acquired by upstart company STX Entertainment.
Carnahan, repped by CAA and attorney Stuart Rosenthal, has script credits that include State Of Play, World War Z and most recently Deepwater Horizon, the oil-spill disaster tale for Lionsgate that di Bonaventura and Mark Vahradian are producing with David Womarck, with A Most Violent Year's J.C. Chandor directing and Mark Wahlberg starring.
Photos: Screen Actors Guild Awards 2015
Matthew McConaughey and Camila Alves arrive at the 21st Annual Screen Actors Guild Awards at The Shrine Auditorium on January 25, 2015 in Los Angeles, California.


"Interstellar" hits Blu-ray in March
Paramount Home Media Distribution has announced that the Academy Award nominated film INTERSTELLAR, will be released on a three-disc Blu-ray combo pack March 31, 2015 and on Digital HD on March 17, 2015.
Here's a list of special features:
Blu-ray Disc One
Feature film in high definition
For a limited time, the Blu-ray Combo Pack will also include an authentic, collectible Interstellar film cell from an original 70MM IMAX print of the film.
Blu-ray Disc Two
The Science of Interstellar—Extended cut of the broadcast special.
Plotting an Interstellar Journey—Discusses the film's origins, influences and narrative designs.
Life on Cooper's Farm—Bringing Americana and the grounded nature of a farm to a sci-fi space movie.
The Dust—Learn how cast and crew avoided sand blindness, and see how to create, and clean up after, a catastrophic dust storm.
TARS and CASE—Designing and building these unique characters and how they were brought to life on set and in the film.
Cosmic Sounds—The concepts, process, and recording of Hans Zimmer's unforgettable score.
The Space Suits—A look at the design and build of the suits and helmets, and what it was like to wear them.
The Endurance—Explore this massive set with a guided tour by production designer Nathan Crowley.
Shooting in Iceland: Miller's Planet/Mann's Planet—Travel with the cast and crew to Iceland and see the challenges they faced in creating two vastly different worlds in one country.
The Ranger and the Lander—A look at the other two spaceships in the film.
Miniatures in Space—Marvel at the large-scale models used in the explosive docking sequence.
The Simulation of Zero-G—Discover the various methods that the filmmakers used to create a zero gravity environment.
Celestial Landmarks—Explore how the filmmakers used practical special effects informed by real scientific equations to give the illusion of real space travel for both the actors and the audience.
Across All Dimensions and Time—A look at the concept and design of the Tesseract, which incorporated a practical set rather than a green screen.
Final Thoughts—The cast and crew reflect back on their Interstellar experience.
Matthew McConaughey to Star in Illumination Animated Film
Matthew McConaughey has signed to voice star in one of Illumination Entertainment's untitled animated projects due for release in 2016.
Much of the animated feature's details are being kept in the dark (un-illuminated, shall we say) but it is described as a music-driven event comedy tackling courage, competition and carrying a tune.
It is not known what kind of character McConaughey will lend his pipes to.
Garth Jennings, the man who wrote and directed the indie drama Son of Rambow and directed 2005's The Hitchhiker's Guide to the Galaxy, wrote the script and is directing. Chris Meledandri and Janet Healy are producing.
The movie has a release date of Dec. 21, 2016.
This is a rare animated outing for McConaughey, who has Interstellar in theatres and is pre-production on The Free State of Jones, a drama being directed by Gary Ross. The only other time the actor has done voice work in animation is for Kubo and the Two Strings. The Laike Entertainment movie is currently in production with an eye towards an August 2016 release date
Oscar Nominations 2015
"Interstellar" was nominated in five categories at the Oscars in 2015: Original Score, Production Design, Sound Editing, Sound Mixing, Visual Effects.
The ceremony will be hosted by actor Neil Patrick Harris and held in Los Angeles (USA), on 22 February. Check out the full list at Variety.com.