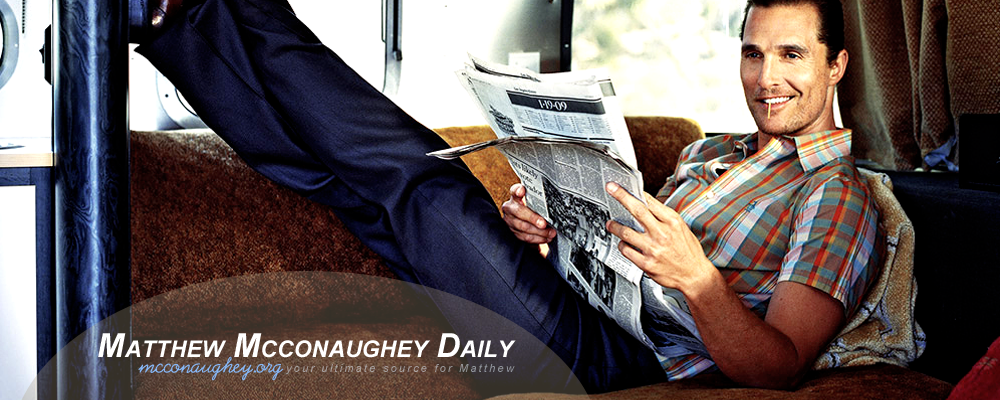 SITE INFOS
Online Since: September 2014
Webmiss: Aline and Susu
Hosted by: Fans-Planet.com
Contact: [email protected]
Theme: Version 1.0 by Kaci
CURRENT PROJECTS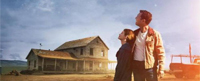 Interstellar – Matthew as Cooper
Release date: November 7, 2014 (USA)
Director: Christopher Nolan
"A group of explorers make use of a newly discovered wormhole to surpass the limitations on human space travel and conquer the vast distances involved in an interstellar voyage."
IMDB | Photos | Trailer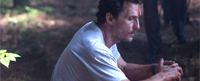 The Sea of Trees – Matthew as Arthur Brennan
Release date: 2015
Director: Gus Van Sant
"A suicidal American befriends a Japanese man lost in a forest near Mt. Fuji and the two search for a way out."
IMDB | Photos | Trailer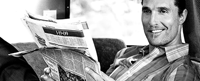 Kubo and the Two Strings – Matthew as ?? (voice)
Release date: 2016
Director: Travis Knight
"Kubo lives a quiet, normal life in a small shoreside village until a spirit from the past turns his life upside down by re-igniting an age-old vendetta."
IMDB |Photos | Trailer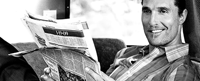 The Free State of Jones – Matthew as Newton Knight
Release date: 2016
Director: —
"A true story set against the Civil War and Reconstruction."
IMDB |Photos | Trailer
OFFICIAL LINKS
Twiiter • WhoSay • Facebook
Tweets by @McConaughey
SUPPORT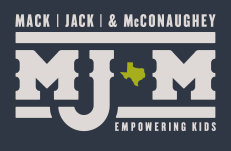 ELITE & TOP AFFILIATES






DISCLAIMER
This website is not affiliated to the actor, his accessors, relatives, projects, etc. It's only a fansite, made by fans to fans. We don't have any kind of contact with Matthew. Everything you find here has the copyrights to the respectives owners. Any copyright violation isn't intentional.
If you wish to see pictures or content on this website removed, please contact us and specify which ones. Allow time to remove these before taking any further action.
Don't copy any content of the website without crediting it. Thank you!
Biography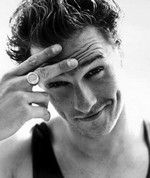 Full Name: Matthew David McConaughey
Birth Date: November 4, 1969
Education: University of Texas at Austin, Longview High School
Place of Birth: Uvalde, Texas
Wife: Camila Alves
Children: Levi Alves McConaughey (born 2008), Vida Alves McConaughey (born 2010 and son Livingston Alves McConaughey (born 2012)
McConaughey was born in the South Texas city of Uvalde on Nov. 4, 1969. He was the youngest son of Kay, a kindergarten teacher, and Jim, a former pro football player who ran a gas station before starting an oil pipe fitting company. The venture was a rapid success, and when McConaughey was 10 years old, the family relocated to the booming East Texas oil town of Longview. It was here that the charismatic kid grew up ingrained with that unique Texas independent spirit and solid values of honesty, respect, and hard work. As a teenager, he was serious and accomplished in school, but attacked his time off with as much gusto, spending his Friday afternoons raising beer money for the weekend party and jumping at any chance for travel-related adventures. After graduating from Longview High School in 1988 – where he was voted "Most Handsome" – McConaughey signed on for an exchange student program, spending a year living in New South Wales, Australia. His openness and natural gift of gab failed to translate overseas, so for the first time in his young life, he found himself spending a great deal of time alone, soul-searching. Both of his older brothers had gone on to join the family business, but McConaughey was cut from a different cloth; he was the hell-raising big dreamer destined to break away from the pack and who loved movies. With the idea of studying law, he returned to Texas and enrolled at the University of Texas in Austin.
For two years, frat brother McConaughey balanced partying with admirable achievements in heady courses like property law and philosophy. After a particularly grueling round of final exams at the end of his sophomore year, he happened across a slim self-help volume entitled, The Greatest Salesman in the World. McConaughey realized that he was not following his passion. One of his best friends was a film student and the future actor had been experiencing major envy for quite some time. So he changed his course and began taking drama and screenwriting classes, feeling instantly at home. At the time, Austin was enjoying a burgeoning young film scene and McConaughey easily landed roles in several commercials and music videos. One night at a bar, he met casting agent Don Phillips, who was working for local hero Richard Linklater on "Dazed and Confused" (1993). Following a lively five hour conversation that led to their expulsion from the bar, Phillips told McConaughey to stop by the production office and perhaps he could find a role in the film for him.
With his performance as Wooderson, a laid-back twenty-something townie with a penchant for high school girls and stoner wisdom, McConaughey was a certified scene-stealer in a film with plenty of competition. Linklater immediately recognized his electric screen presence and expanded the role from a few lines to a few hundred lines. McConaughey followed up with supporting roles in more local productions, including "My Boyfriend's Back" (1993), "Angels in the Outfield" (1994), and "Return of the Texas Chainsaw Massacre" (lensed 1995), in which his maniacal performance was shelved for two years until he and the film's co-star, Renee Zellweger, had become famous and there was a dollar to be made. With his optimism and sense of adventure in peak form, McConaughey left Texas for Hollywood in 1995 and gave a breakout performance as Drew Barrymore's by-the-book policeman boyfriend in "Boys on the Side" (1995). Again, his unique charisma brought him considerable notice; his straight-arrow character nuanced by a believable undercurrent of dangerous unpredictability that made the relationship seem plausible.
Plenty of directors had their eyes on the promising Hollywood newcomer, with John Sayles first in line to sign McConaughey to play a rising young Texas sheriff in the highly acclaimed drama, "Lone Star" (1996). Joel Schumacher had been searching in vain to satisfy John Grisham's requirements for a lead in "A Time to Kill" (1996). The role was based on Grisham's early years as a Southern lawyer, so he turned down all the young A-listers in favor of the virtual unknown McConaughey, who he believed best embodied the spirit of the young lawyer defending a black man accused of murder. McConaughey was suddenly transformed from character player to lead in a Hollywood blockbuster, earning respectable critical reviews in the process. He shrewdly formed his own production company, j.k.livin', and signed a deal with Warner Bros. As producer, he rolled out his first feature the following year, the surprisingly entertaining documentary about an endurance contest at a Texas car dealership called "Hands on a Hardbody" (1997). It was a pretty down-to-earth move for someone who had incited a near-media frenzy as "the next big thing" and appeared on the cover of Vanity Fair magazine, but it was becoming clear that McConaughey – who was living in a trailer park in Malibu – was a breed apart from the usual self-absorbed young stars.
McConaughey returned to the big screen opposite Jodie Foster in Robert Zemeckis' sci-fi drama, "Contact" (1997). Unfortunately, the film and McConaughey missed the mark with the ambitious project, in which he played Foster's love interest, a former seminarian now acting as a spiritual adviser to the U.S. president. He was also unconvincingly cast as an 18th-century New England lawyer in Steven Spielberg's fact-based account of the infamous slave uprising "Amistad" (1997), though the film received mostly positive reviews and brought in strong holiday season box office numbers. A more modern period piece, the 1920s-set "The Newton Boys" (1998) reunited him with Linklater and showcased McConaughey's talent to better effect, allowing his natural twang back in the speech of Willis Newton, the brains behind a real-life band of Texas bank-robbing brothers. Having co-produced and co-starred in Sandra Bullock's short "Making Sandwiches" (1997), McConaughey helmed his own, "The Rebel" (1998), before starring in Ron Howard's "EDtv" (1999), a picture which enabled him to draw on his own brush with overnight fame. His good-looking doofus Ed Pekurnay experiences a similar fate when he agrees to let a TV crew document his life for a show that unexpectedly takes off in the ratings. Hampered at the box office by its perceived similarity to the previous year's "The Truman Show," it still offered the actor a chance to carry a picture, and he managed quite well, thanks to the natural zaniness he brought to the part. He switched gears to play a Naval lieutenant helming a daring rescue of a top-secret decoding device from a German U-boat in the World War II suspense thriller, "U-571″ (2000), which was a sizeable hit with audiences.
In 2002, McConaughey's devilish charm, comic talent, and good looks were finally tapped for the first of several romantic comedies. He played the love interest of Jennifer Lopez in the wildly popular "The Wedding Planner" and was the targeted subject of Kate Hudson's love-researching journalist in "How to Lose a Guy in 10 Days" (2003), which was a huge hit, largely due to the onscreen chemistry between the likeable pair. McConaughey next served as executive producer and co-star of "Sahara," an ambitious action/comedy/romance adaptation of Clive Cussler's best-selling novel. Despite its blockbuster ticket sales in excess of $100 million dollars, the film received flak for a bloated budget that constituted financial failure. Further gossip surrounded the off-screen romance between McConaughey and his leading lady, Penelope Cruz, an actress who seemed only too happy to live with her boyfriend in his Airstream trailer. The couple would split in 2006. McConaughey's next outing, "Two for the Money" (2005), earned hardly as much ink, and quietly sank like a stone, despite the power of co-star Al Pacino and male-demographic hugging plot about a former college basketball star taken under the wing of a bookie after a career-ending injury. But obviously the female demographic was paying attention, and in 2005 People magazine named McConaughey its 20th annual "Sexiest Man Alive," calling him a "one-man endorphin rush," despite his reported disinterest in using deodorant.
Revisiting his evergreen popularity in the romantic comedy genre, in 2006 McConaughey co-starred with Sarah Jessica Parker in "Failure to Launch," in which he played a thirty-something bachelor unwilling to give up the benefits of living at home with his parents. Predictably, it was a smash with audiences, but skewered by critics. The fact-based "We are Marshall" (2006), however, seemed to hold more promise, with McConaughey portraying a football coach brought in to rebuild a school team after a tragic plane crash left the entire squad, coaching staff, and a large group of supporters dead. The tearjerker was a moderate theatrical hit that left critics divided; some feeling that McConaughey failed to dig deep into the role, and gave an energetic but ultimately superficial performance. The following year, it was announced that McConaughey had been cast to play iconic TV detective Thomas Magnum in a 2009 film adaptation of series "Magnum P.I." (CBS, 1980-88). McConaughey prepped for his impending tropical adventure by reuniting with Kate Hudson for the sunken treasure action-romance "Fool's Gold" (2008). Later that year McConaughey's j.k. livin' production company was slated to release "Surfer Dude," in which he would play the lead of a surfer undergoing an existential crisis. McConaughey would also be seen in a supporting role in the Ben Stiller comedy, "Tropic Thunder" (2008). After starring opposite Jennifer Garner in the romantic comedy, "Ghosts of Girlfriends Past" (2009), he had a three-episode arc as a baseball scout on "Eastbound & Down" (HBO, 2009- ). McConaughey next played a criminal defense attorney operating his practice out of a Lincoln Town car who lands the case of a lifetime in the understated courtroom thriller "The Lincoln Lawyer" (2011).
Continuing a string of interesting characters, McConaughey was a police officer moonlighting as a contract killer who is hired to off the mother of a small-time drug dealer (Emile Hirsch) in William Friedkin's darkly comedic thriller "Killer Joe" (2011), a role that earned him an Indie Spirit Award nomination for Best Actor. McConaughey went on to play a reporter who joins his brother (Zac Efron) in investigating a murder in order to exonerate a convicted killer (John Cusack) sentenced to death in "The Paperboy" (2012), directed by Lee Daniels and co-staring Nicole Kidman. That same year, he married longtime companion, Brazilian model and TV personality Camila Alves, with whom he had three children since starting their relationship in 2007. Back on screen, he delivered a comic performance as a district attorney in a small Texas town who prosecutes a much-beloved mortician (Jack Black) accused of killing a mean-spirited widow (Shirley MacLaine) in Richard Linklater's black comedy "Bernie" (2012), which was adapted from real-life events. But his best performance of the year was undoubtedly in "Magic Mike" (2012), where he played the owner of a strip club who clashes with his star dancer (Channing Tatum) while dreaming of owning a business empire. Despite Tatum being the star, McConaughey's performance was singled out by critics and drew considerable awards buzz, leading to an Indie Spirit Award nod for Best Supporting Actor – his second nomination that year.
McConaughey's winning streak kept going with "Mud," Jeff Nichols' thoughtful and tense Twain-like tale, which found him portraying a fugitive hiding out in the wilderness with two young boys as his unlikely friends. After making the film festival rounds in 2012, the lauded movie received a limited theatrical release the following year. Also in 2013, McConaughey starred in "Dallas Buyers Club," playing AIDS patient Ron Woodroof, a Texan man who becomes surprisingly successful at procuring non-FDA-approved drugs for those in his condition. The role found the normally muscular actor losing 50 pounds to take on an emaciated appearance, and his committed performance garnered much acclaim, including a Golden Globe, an Independent Film Spirit award and an Oscar for Best Actor. Towards the end of the year, McConaughey also appeared in Martin Scorsese's drama "The Wolf of Wall Street" as cutthroat businessman Mark Hanna; the brief role was most notable for an on-set improvisation in which Hanna leads Leonardo DiCaprio's Jordan Belfort into a humming, chest-thumping routine in the middle of a crowded restaurant. The bit got its start from one of McConaughey's pre-filming warm-up exercises.